This shop has been compensated by Collective Bias, Inc. and its advertiser. All opinions are mine alone. #SleepWellWithCopperFit #CollectiveBias
I have struggled with my weight and feeling good about my body for several years now. That's why 6 months ago I began a total lifestyle change where I started a workout program and incorporated healthier eating habits into my daily routine. A lot of times I have started workout programs and "diets" only to fall off the wagon after the initial excitement was over with. I think so many factors go into this! It takes a lot of time and discipline to stay committed to a strict routine, so I wanted to share a few of my tips that help keep me motivated courtesy of Copper Fit® Mattress. Anyone else struggle with finding motivation to stick to a healthier lifestyle or just life in general? Check out my tips below! From athlete to desk job, I think we all could benefit from these tips!
Click this photo below to shop the Copper Fit® Mattress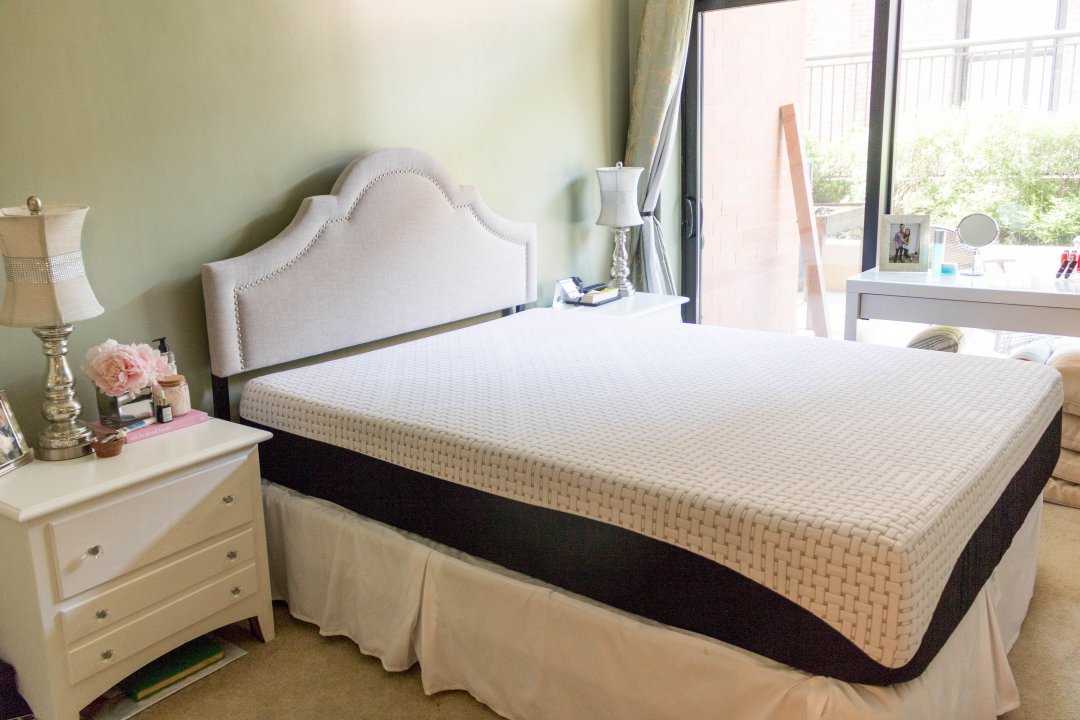 1) Make Lists
I feel like a broken record talking about this all the time, but if you haven't started making lists yet, you need to! It keeps you organized and you'll feel a sense of satisfaction as you check things off. Make grocery lists, work to-do lists, chore to-do lists, etc. Even doing something like writing down the workout you need to complete that day will help you accomplish it! There's something about writing a "to-do" down that gives you a sense of accountability.
2) Get Active!
Whether it's standing at your desk, going for a walk/run, taking the stairs, or taking a quick walk around your office every few hours, staying active throughout your day will motivate you to finish that project you've been putting off and you'll notice your energy increase more and more. Something i've done that has made a huge different is when I am working on a project at work and I'm feeling frustrated or burned out, I take 10 minutes and go for a walk just to refresh and think about something else. That way when I come back, I can start over with a fresh mindset. It seriously makes a difference!
3) Replace the Old Spring Mattress Your Parents Bought you When you Were 15
We ALL know what I'm talking about. Most of us are probably still sleeping on that old mattress our parents bought us years ago. Because who thinks to replace something like that? It's not a great mattress at this point, but you just deal with it because it gets the job done. However, why don't we realize how important a good nights sleep is every night? It all starts with your mattress! Replacing your old mattress with a Copper Fit® Mattress will allow you to get the sleep you deserve and wake up fresh and motivated to take on the next day.
The first night we slept on the Copper Fit® Mattress we woke up feeling so refreshed! I toss and turn a lot during the night and it always wakes Nathan up, but sleeping on our new mattress, he couldn't even tell when I turned over because the memory foam. We regret not getting a new mattress sooner!

About the Copper Fit® Replenish Mattress
The Basics:
100 Night Money-Back Guarantee (so you can try without worry!)
Free shipping and returns on every order
The Copper-Infused memory provides great pressure relief to help eliminate troublesome aches and pains, which is great for those of us starting new workout routines!
It is so easy to set up! As you can see in one of my photos, it comes rolled up in a box and all you have to do is un-roll it on your bed and it puffs up!
What Makes the Copper Fit® Replenish Mattress Different
Promotes airflow – no more getting hot from your mattress!
It has a 5-zoned support layer that targets different pressure points of your body: head/neck, shoulders, back, and hip/lumber region and heels so every part of your body is well taken care of and you can wake up pain free
The mattress is 100% free from chemicals, made in the USA, and good for the environment
I hope these tips already have you feeling more motived! Thank you Copper Fit® for partnering with me on this post and making me realize the importance of a good nights sleep! How have you been sleeping lately? Read more about the Copper Fit® Replenish Mattress, here!
xo, Rach